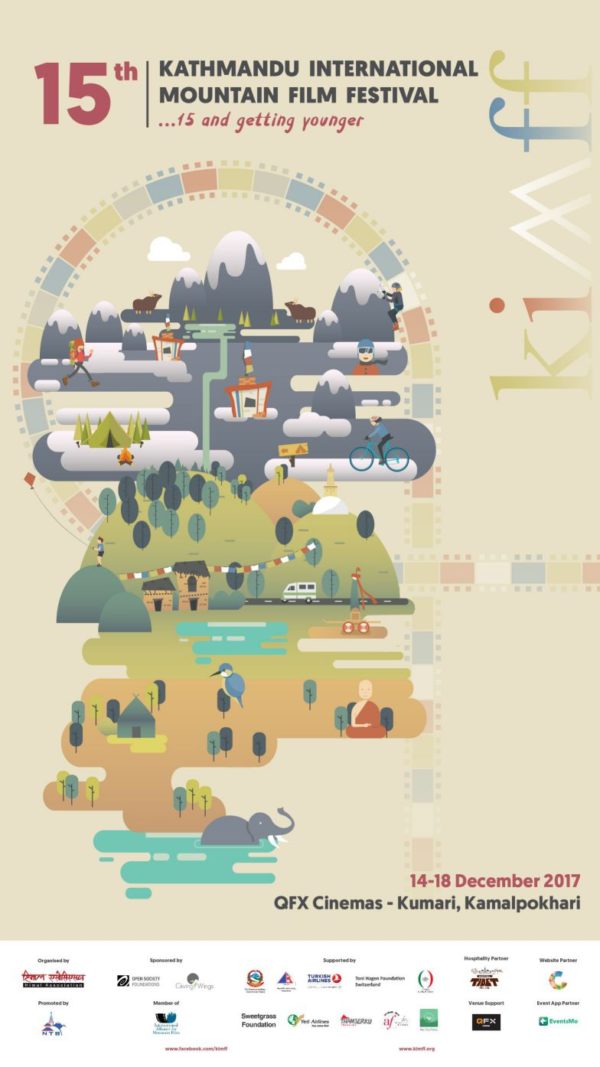 Details
Kathmandu International Mountain Film Festival 2017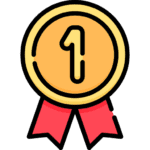 First Prize International Competition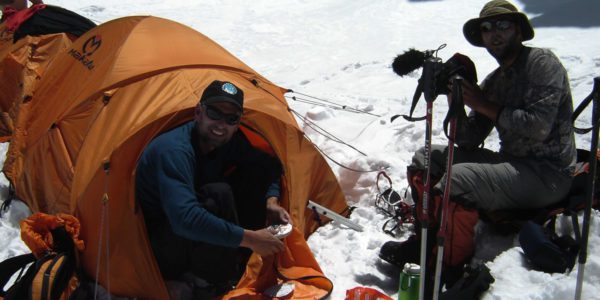 Dhaulagiri, Ascenso a La Montana Blanca (Dhaulagiri, Ascent to the White Mountain)
dir. Guillermo Glass & dir. Cristian Harbaruk | 72 min | Argentina 2017
In the spring of 2008, four Argentine climbers — Guillermo, Christian, Sebastián and Darío — attempted to shoot a documentary climbing Mount Dhaulagiri. They never imagined that one of them, Darío, would disappear during his solitary attempt to summit the mountain. Nearly eight years later, still tormented by Dario's death, Guillermo sets out to complete the unfinished documentary. With the original adventure not turning out as they had envisioned, Guillermo is now faced with questions of losing a friend. What went wrong? What were they seeking in the first place? How did they make individual decisions when faced with life-and-death situation? These questions drive Guillermo from his home in the Chubut Province of Argentina to Buenos Aires and Salta, where his other two surviving friends reside. Alternating between the grandeur of adventure and the intimacy of retrospection, this is a story of the path that winds upward, twists downward and leads inward.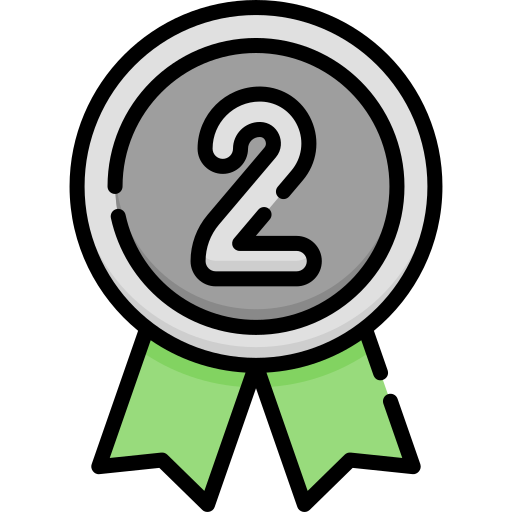 Second Prize International Competition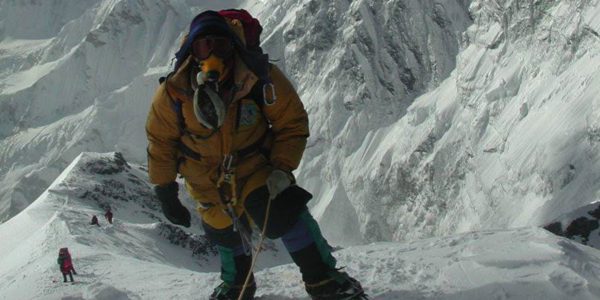 Sherpa Stew
dir. Andy Cockrum | 80 min | USA/Nepal 2016
Mountaineers Nima Dawa Sherpa and Kipa Sherpa have been to the top of Mount Everest. But now they strive for a new life in New York City. They are among thousand of other Sherpas in the city who are hard-working immigrants, some of whom are driving cabs, some selling imports at street market stalls and some chopping vegetables in the kitchens of Asian restaurants. The lives of these Sherpas offer a fresh perspective on the immigrant's journey.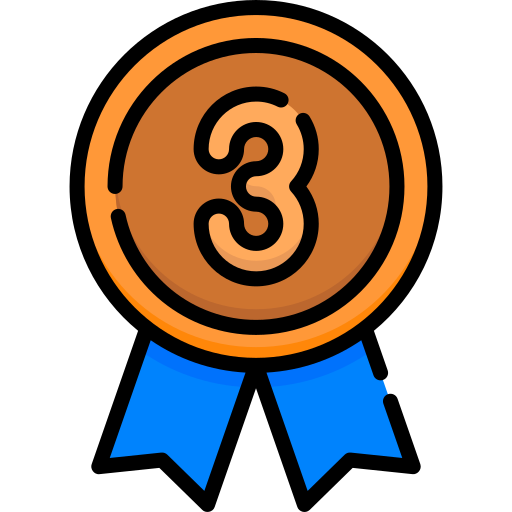 Third Prize International Competition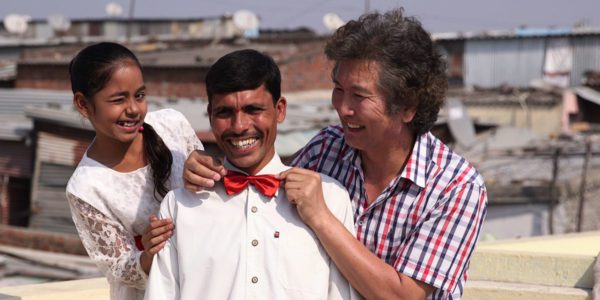 Singing with Angry Bird
dir.Hyewon Jee | 88 min | South Korea 2016
Korean opera singer Jae-Chang Kim's quick temper has earned him the nickname Angry Bird. Five years ago, he started the Banana Children's Choir for kids living in the slums of Pune, India. Seeing the effect the choir has had on the kids, he sets out to involve their parents by training them for a joint concert with their children. But with the parents struggling to make ends meet and working all the time, they have a hard time seeing the value of the choir, which often drives Kim to despair. Even for those parents who manage to participate, finding the flair for concert singing provides its own challenges. The film follows Kim through this journey till the final concert as it documents the contrast between the verve of choir music and daily life in the slums.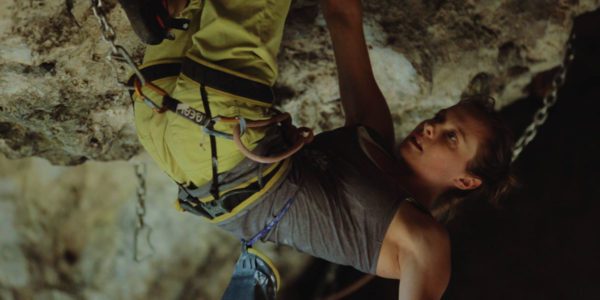 Mama (Mum)
dir. Wojtek Kozakiewicz | 45 min | Poland 2017
Kinga Ociepka-Grzegulska is one of the most important figures of the last two decades in Polish sports climbing. She is now a mother of two kids. After twenty years of living her passion, she has set herself a new goal of climbing the route that no woman has ever done before.
Special Jury Mention & Audience Award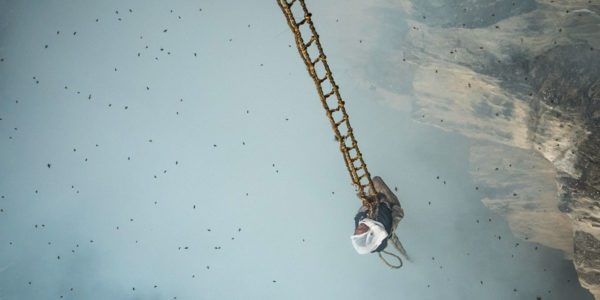 The Last Honey Hunter
dir. Ben Knight | 35 min | Nepal 2017
In the mist-shrouded mountains of Nepal's Hongu River valley, the Kulung people carve their lives out of the land and practice an ancient form of animism structured around the god Rongkemi. There you will find a wiry and unassuming man named Mauli Dhan Rai, who is believed to be chosen by the gods for the perilous rite of honey harvesting. The extraordinarily dangerous task involves climbing rope ladders up sheer cliffs to cut down combs made by the world's largest honeybee (before collecting the poisonous honey within). It is a spiritual pursuit soaked in myth that the Kulung people believe taps directly into the gods. But with roads, new technologies and market forces encroaching, it may not be around for long.
ICIMOD Mountain Film Award
Sponsored by ICIMOD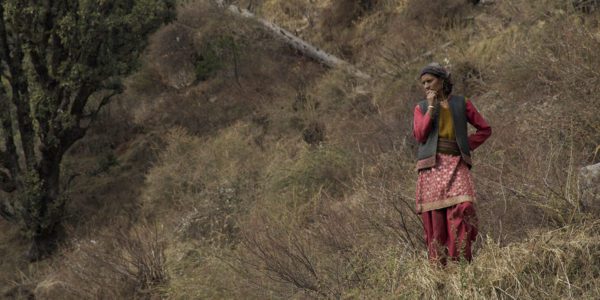 Kahan Ka Raasta (At the crossroads)
dir. Savyasachi Anju Prabir| 48 min | India 2017
Nestled in the Himalayan range of Uttarakhand in India, Kalap may soon have a motorable road. Till then the village continues to be ten kilometres uphill on foot from the nearest road. The film delves into the lives of the people of Kalap, who for generations have been negotiating their own path for sustainable living. With increasingly easy access to the world beyond, how will their social and cultural values be transformed? Going on an immersive journey in time and space into the everyday reality of Kalap, the film transpires at the pace of the village life in order to unveil its many facets.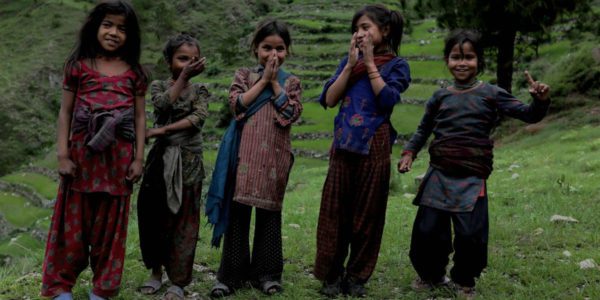 Jaalgedi (A Curious Girl)
dir. Rajesh Prasad Khatri| 14 min | Nepal 2017
In a remote village in Mugu, Jaalgedi is taking out her family's animals on shepherd duty. But the arrival of a foreign tourist sends all the children of the village in a frenzy. The inquisitive little girl gets distracted from her responsibilities for the day and unwittingly allows disaster to befall her family.
Best Non-Fiction
Sponsored by Film Development Board
Gyalmu's House
dir. Asmita Shrish & dir. Gavin Carver| 18 min | UK/Nepal 2016
In 2015, an earthquake of terrible power devastated the Langtang Valley in Nepal, taking hundreds of lives. A year later, Nima Gyalmu, a woman of extraordinary strength, dignity and humor, rebuilds her house in a remote and shattered part of Langtang, while trying to come to terms with her new reality.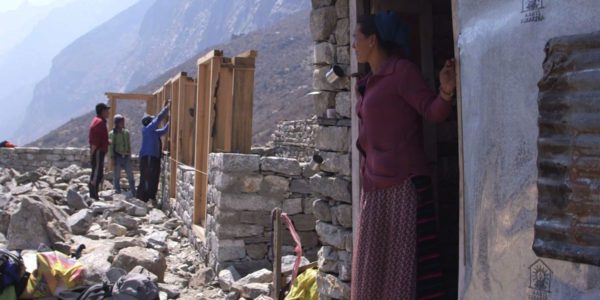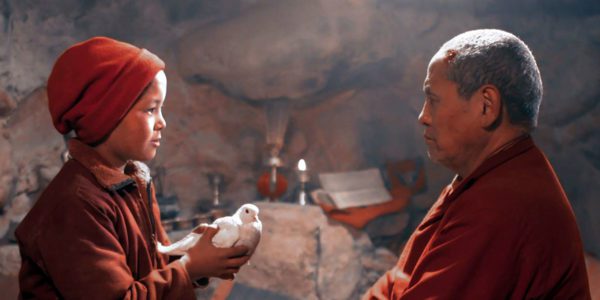 Jha Lo
(Year of the Bird)
dir. Shenang Gyamjo Tamang | 19 min | Nepal 2016
A troubled young monk Tashi is sent to a retreat center far from his monastery with his master Paljor. The old monk is dealing with his own sense of guilt and anger. At the retreat centre, the lives of the two troubled monks get entangled, as their find their inner conflicts reflected in each other.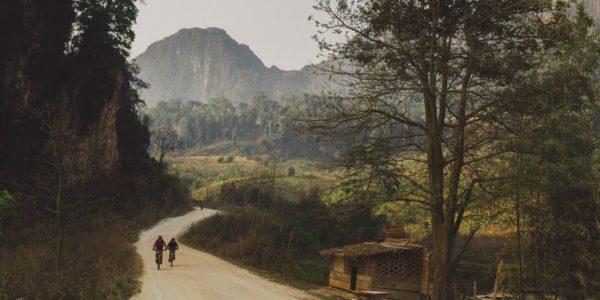 Blood Road
dir. Nicholas Schrunk | 96 min | USA/ Vietnam/Cambodia/Laos 2017
Ultra-endurance mountain bike athlete Rebecca Ruscha hopes to find the site where her father, a US Air Force pilot during the Vietnam War, was shot down more than 40 years ago. She is accompanied by Vietnamese cyclist Huyen Nguyen, and together they pedal 1,200 miles along the infamous Ho Chi Minh Trail through the dense jungles of Vietnam, Laos and Cambodia. During this poignant voyage of self-discovery, the two women push their bodies to the limit, learn about the 'Blood Road' and reflect on how the Vietnam War has shaped their lives in different ways.