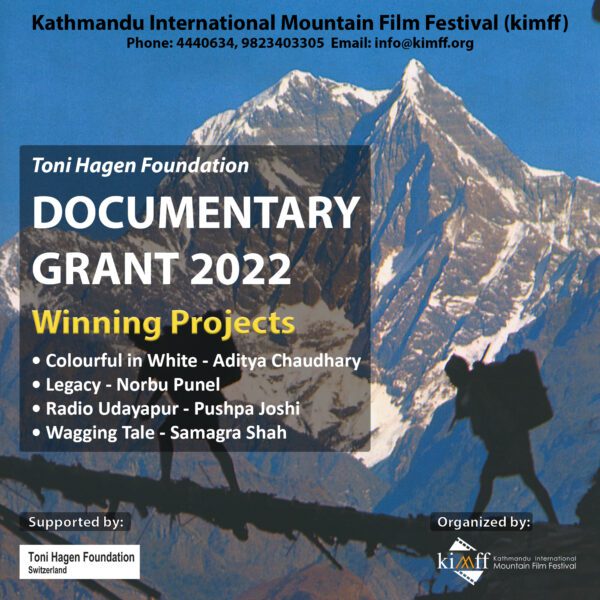 Toni Hagen Foundation Documentary Grant Winners
Toni Hagen Foundation is offering grants of Rs. 150,000 each for four film projects by young Nepali filmmakers.
The winners of this year's Toni Hagen Foundation Documentary Grant are:
Colourful in White – Aditya Chaudhary
Legacy – Norbu Punel
Radio Udayapur – Pushpa Joshi
Wagging Tale – Samagra Shah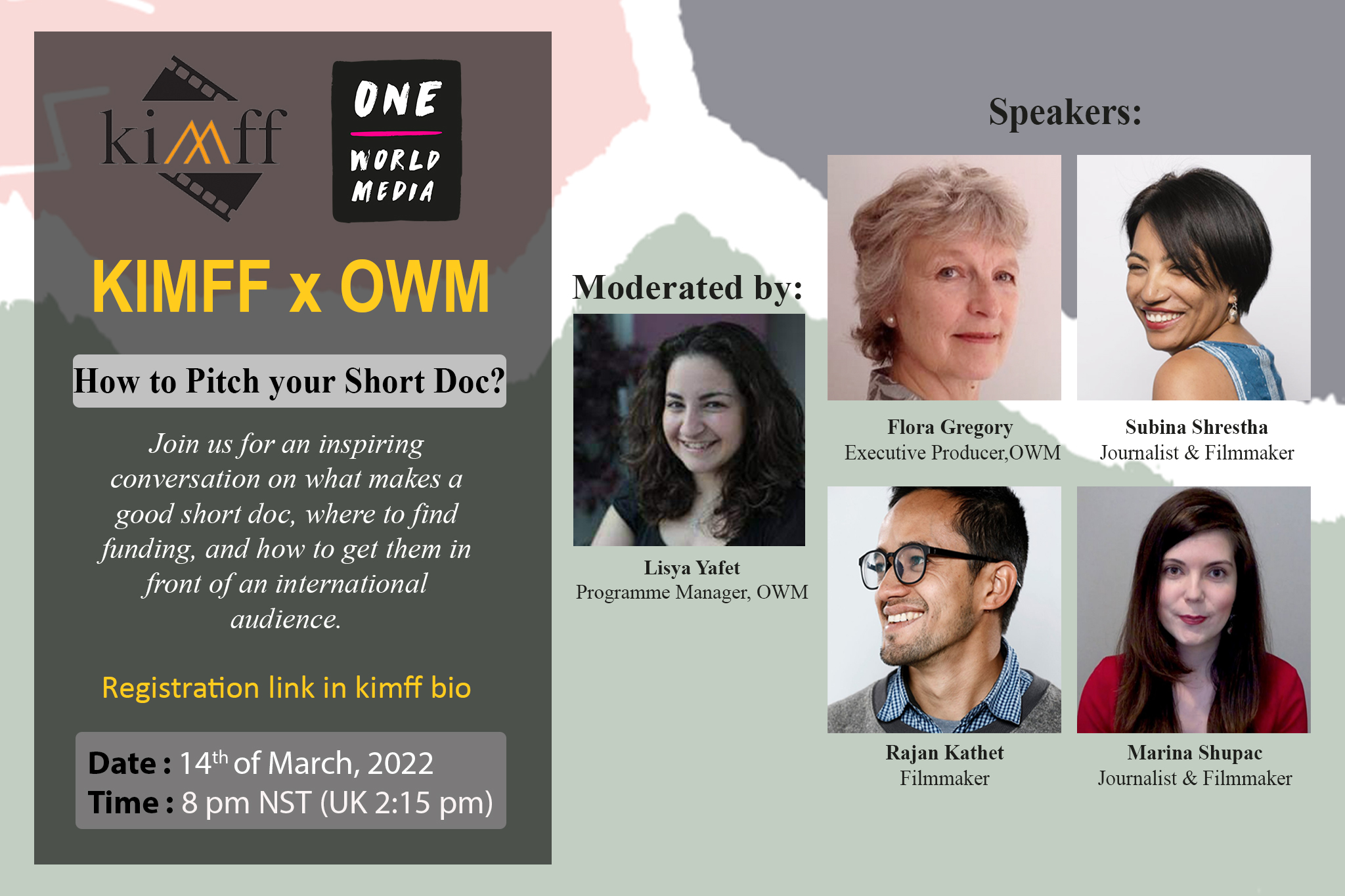 KIMFF x OWM: How to Pitch your Short Doc?
Join us for an inspiring conversation on what makes a good short doc, where to find funding, and how to get them in front of an international audience.
Kimff and One World Media are partnering to talk about short documentaries, bringing together experts and practitioners in the field.
We'll share tips on how to find powerful stories, what to think about when developing them, who to approach to get a commission, and when.
Tiktok for Climate Justice
kimff in collaboration with Save the Children
Kathmandu International Mountain Film Festival (kimff) and Save the Children invite you all to send in your creative TikTok to "Tiktok for Climate Justice" a short action video showcasing your effort to protect the environment to tackle the climate crisis. Through this challenge, children and young people are encouraged to share their stories of sustainable living, showcase their love for nature and promote solutions to the climate crisis. The challenge aims to present children and young people as change-makers while proving all of us can do our part in saving the planet and addressing the climate crisis.