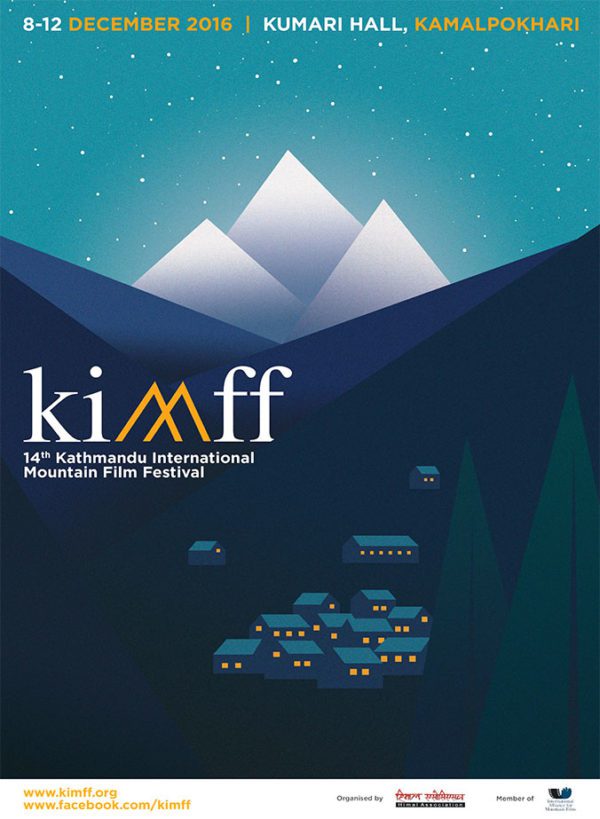 Details
Kathmandu International Mountain Film Festival 2016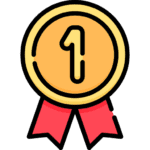 First Prize International Competition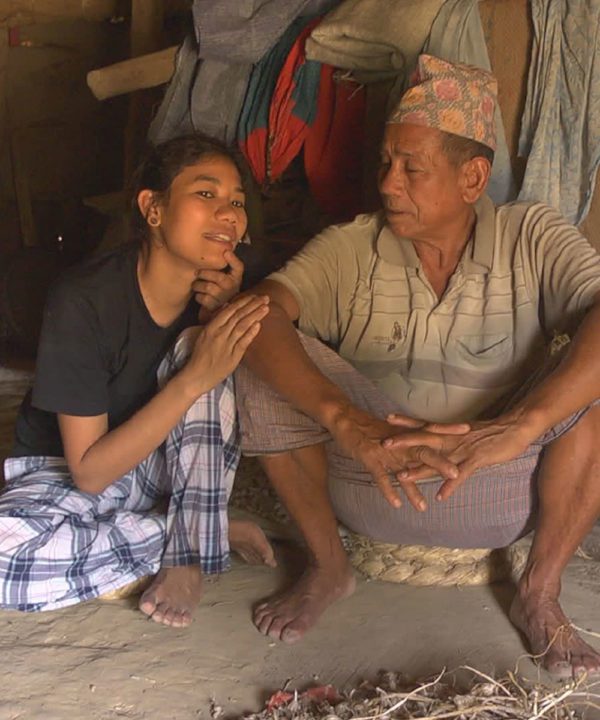 Urmila – My Memory is My Power
dir. Susan Gluth | 86 min | Germany 2016
The film presents an intimate and touching portrayal of Urmila's quest for justice and her dream to end child slavery in Nepal in an unusual way. This young woman fights with admirable energy against centuries-old social structures through political activities. Her experiences drive her to assume responsibility for others, but must also think of herself. First, she must break through the control of those around her and fight against the inner demons of her past to begin to make her own life choices.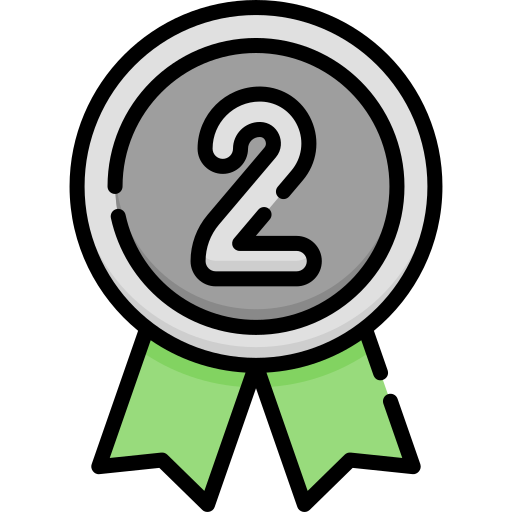 Second Prize International Competition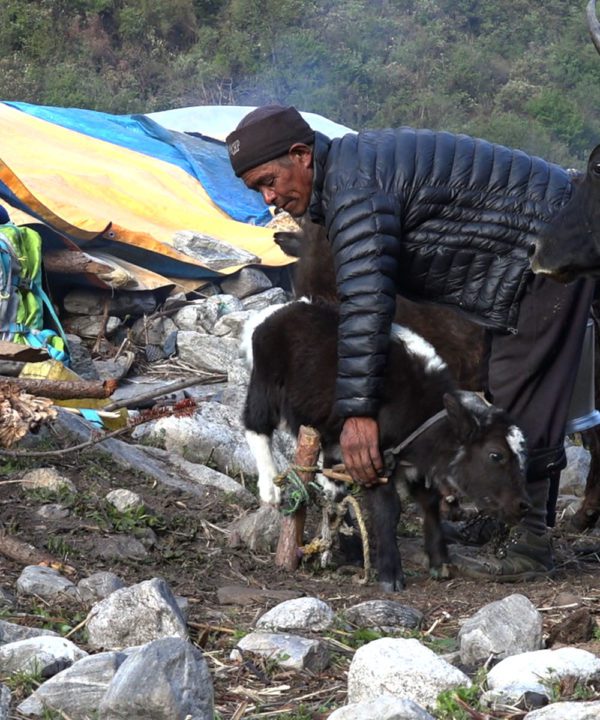 Trembling Mountain
dir.Kesang Tseten | 83 min | Nepal 2016
In the aftermath of the earthquake, the Langtang region, especially changed by the resulting avalanche, responds to the challenge of resettlement, in the process revealing the nature of the people and the transformation of the once tranquil Himalayan hidden valley.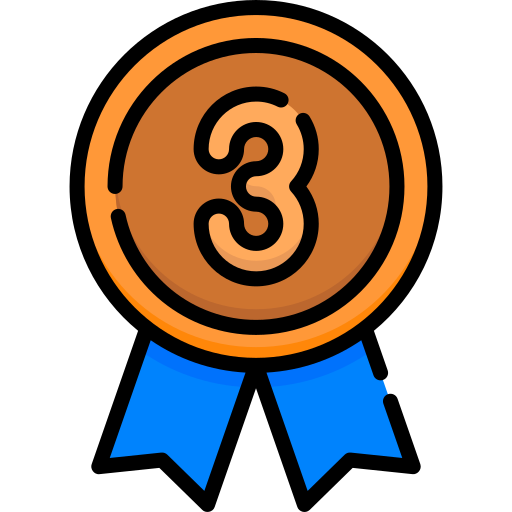 Third Prize International Competition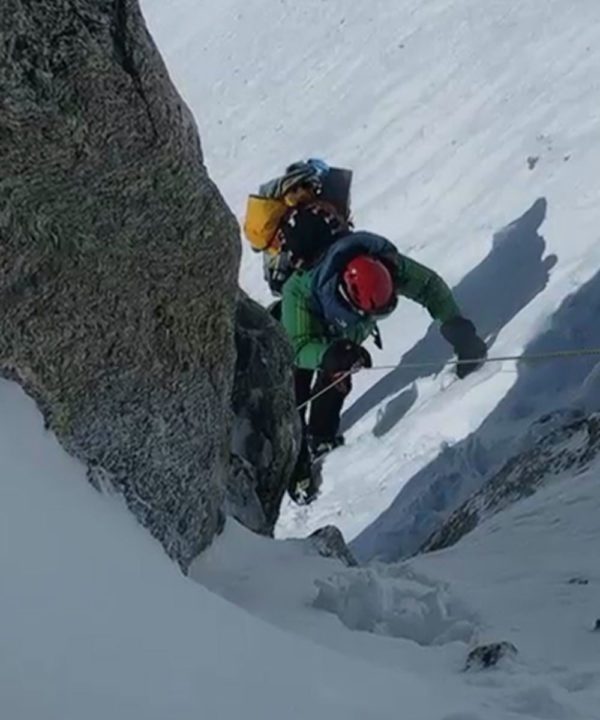 Verso l'ignoto
(Through the Unknown)
dir.Federico Santini | 75 min | Italy 2016
What motivates an individual to challenge the void? Why would one decide to suffer cold, discomfort, bad weather, and inhuman toil? Three years dedicated to a visionary project: the winter ascent of Nanga Parbat. This is the story of a unique adventure. Against a spectacular backdrop of mountain scenery, extreme challenges, and bitter defeats.
Coming of Age
dir. Teboho Edkins | 63 min | South Africa 2015
"Coming of Age" is a film that follows four teenagers over the course of two years as they grow up deep in the southern African mountain kingdom of Lesotho. Very little happens in the village of Ha Sekake, but from their perspective, a lot is at stake.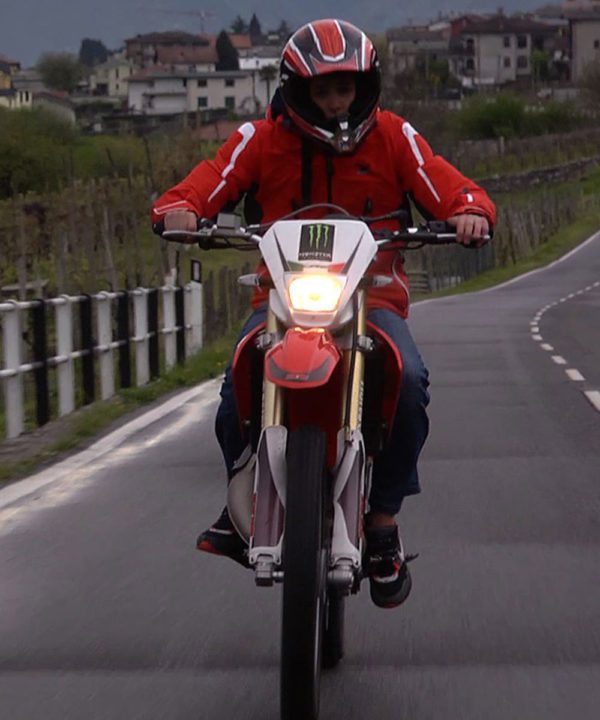 Il Passo
dir. Mattia Colombo | 52 min | Italy 2016
Gabriele, thirteen years old and with no actual mountain life experience, chooses to spend the summer in a mountain pasture. He joins a family of herdsmen and goes up with them to the high pastures, where cows can find clean air and fine grass. He is the youngest member of the team, and he is both aware and proud of this, although often at night he becomes melancholy and texts his mother.
When, by the end of the rainiest July in a long time, Gabriel has become Claudio's right-hand man, something has changed: the scared small boy who used to keep to himself, his eyes downcast while playing with the Swiss army knife, has turned into a little adult, who can take on his responsibilities and tries to stand up on his own.
ICIMOD Mountain Film Award
Sponsored by ICIMOD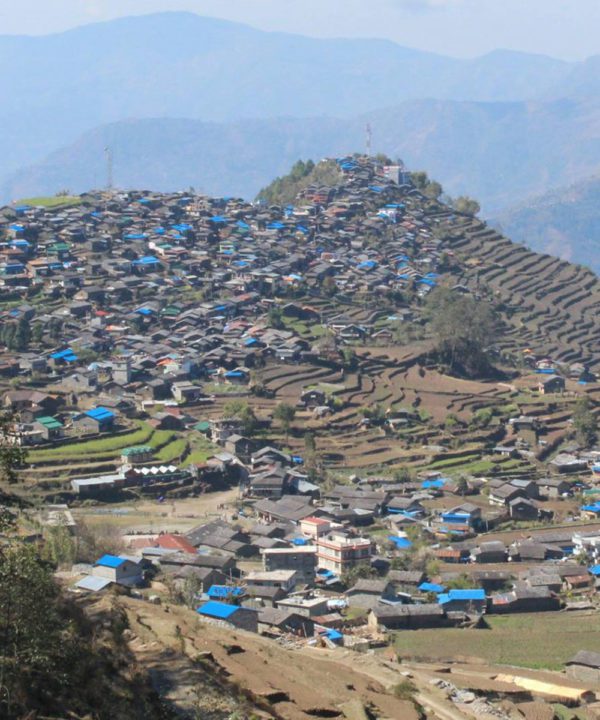 A Song for Barpak
dir. Pradip Pokharel | 50 min | Nepal 2016
Barpak in Gorkha, the epicenter of the earthquake that devastated pockets of Nepal in April 2015, is struggling to come to terms with the tragedy that flattened most of the village and caused untimely deaths. Rather than dwell on the past, locals draw on the region's tradition of music and song to rouse them from the tragedy and to look to the future. Creative artist Salil Subedi visited Barpak before and after the quake and is part of that experience. Director Pradip Pokharel's documentary is testament to the resilient villagers of Barpak and their road to recovery.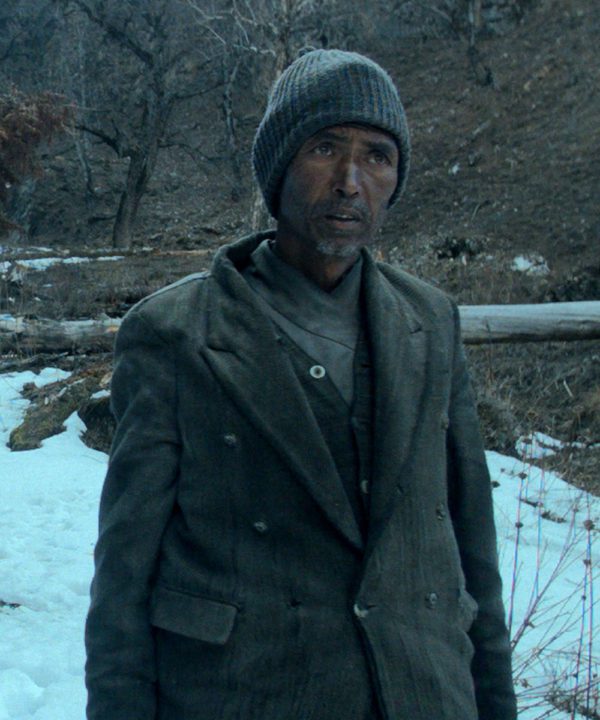 Dadyaa: The Woodpeckers of Rotha
dir. Pooja Gurung & dir. Bibhusan Basnet| 16 min | Nepal 2016
Atimaley and Devi's village is haunted by memories. When a dear friend leaves the village without saying "goodbye", the old couple faces a dilemma – to keep living with the memories or to leave the village for good?
Documentary Category:
In Search of Devaki
dir. Devaki Bista | 45 min | Nepal 2016
The Deuki practice in Nepal's far western regions involves offering a young girl, and in the past a young boy, to a temple by a family or clan seeking religious merit and the fulfillment of a wish. It was outlawed in Nepal more than thirty years ago as an archaic practice that undermines the rights and dignity of women. Still, the practice exists today – although surreptitiously. Devaki Bista, a young journalist from the region grew up hearing about duekis. Intrifued by the social, cultural, and religious aspects surroundings the practice, she embarks on a journey to learn, film, and investigate more about this ancient custom.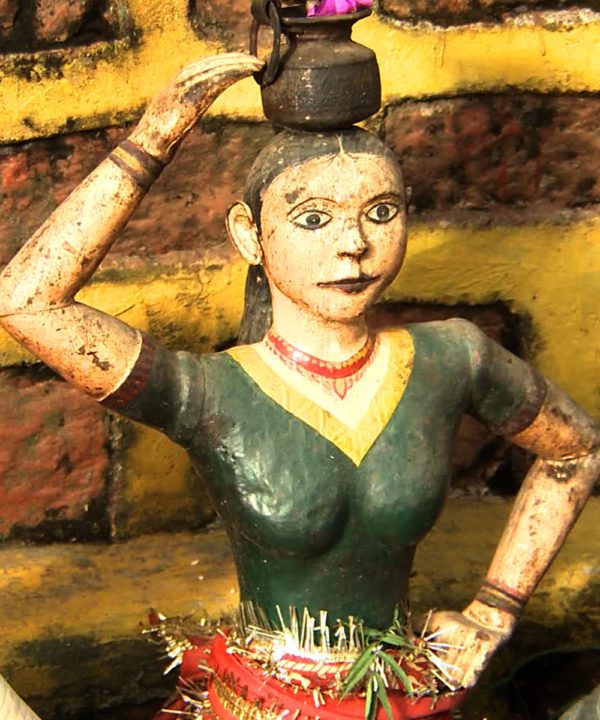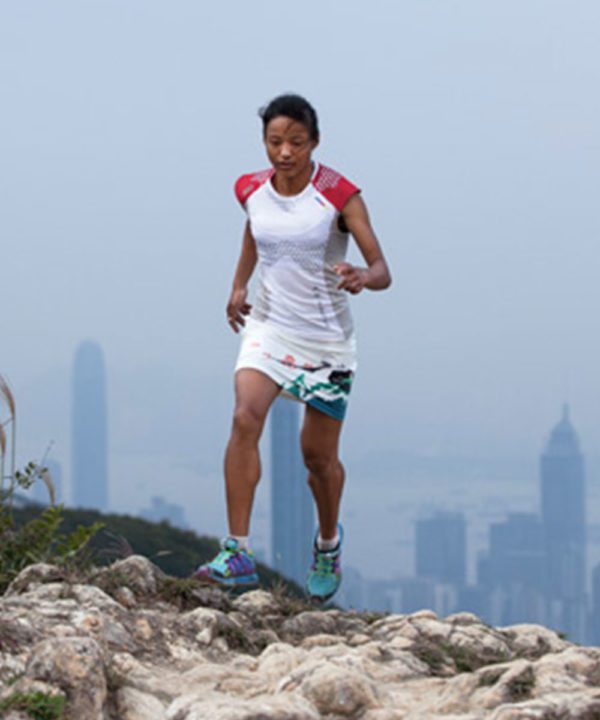 Mira
dir. Lloyd Belcher | 42 min | Taiwan/Nepal 2016
"Mira" follows the journey of a spirited Nepali village girl on her pursuit to being a world-recognised mountain runner. Growing up in a remote village in Nepal, Mira always dreamed of being successful in sports. When she was older she travelled the long distance to Kathmandu to try her luck. Realizing that she would not be able to support herself financially, she was deciding to return home to her village, when by chance on a morning run, she meets another runner who tells her about a long running race in the local hills. She not only takes first place but also begins to realize her tough mountain village upbringing has prepared her perfectly for this sport. This short, colourful documentary, filmed in Hong Kong, Nepal and Australia, tells the story of Mira's speedy rise in the world of mountain running.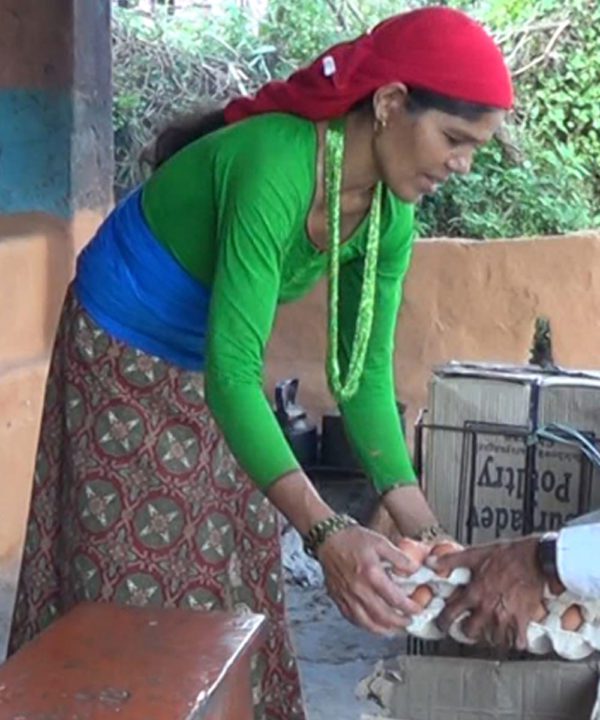 Beyond the White Cane
dir. Badri Neupane & dir. Upendra Raj Pandey | 28 min | Nepal 2015
This is a character centered documentary which chronicles a day of Mr. Ram Prasad Bhandari. Despite being blind and old, he walks for twelve hours a day and covers 20 km carrying heavy loads in order to take care of his seven-member family. Apart from this, he makes candles and weaves bamboo stools to supplement his income and sustain his livelihood.
Steven Yates
Steven Yates was born in Manchester, Great Britain. After graduating from Kent University with a combined degree in Film Studies and English Language, he moved to London and pursued a career in Film. Initially working periodically for the London Film Festival and, as a script developer for film companies, he eventually settled into film journalism. In1998, he was one of the founders of the (now defunct) e-commerce and film magazine Filmworld.co.uk, as director of content and film critic/journalist. The website won awards both nationally and internationally in 1999 and 2000 respectively. Since the early 2000s, Steven has been a freelance film critic and journalist in both online and print media. He joined Fipresci in 2001 and has represented their jury in many film festivals since 2002. He is also one of the English Language supervisors for the Fipresci website. Based in Berlin since 2008, Steven currently writes for a number of periodicals including Film International, Celluloid, Camera Lucida, El Hype, and afterimage.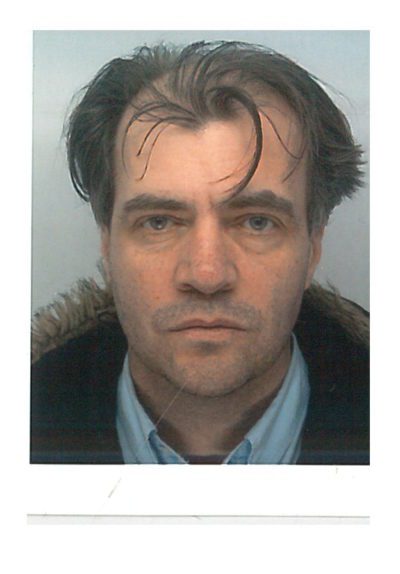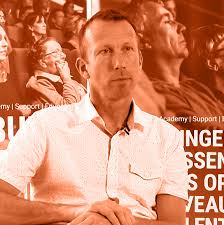 Toon Hezemans
Artist and curator Toon Hezemans has always been looking for possibilities to combine his passions. As from an early age, he has been drawing cartoons that have been published in numerous books and magazines. A holiday job as a guide in the subterranean marlpits near his hometown introduced him to the world of speleology and eventually to rock climbing. After graduating from school of Arts in Maastricht, he participated in a climbing espedition to Cartensz Pyramid (Puncak Jaya). For a while, he owned a limestone quarry in Belgium, which he turned into a location for outdoor sports. In 2001, he organized his first interdisciplinary cultural event in which film, music, sports, and visual arts were combined. After winning a local mountain challenge, he and his climbing companion, Thijs Horbach, organized the first Dutch Mountain Film Festival in 2011. Now a member of the International Alliance for Mountain Film, the festival might be considered the perfect combination of sports, nature, and the arts.
Veronique Becchia
Veronique Becchia is the director of Alliance Francaise de katmandou. She grew up in Paris where she lived for 20 years before she moved to Grenoble in the French Alps to continue her studies. Upon graduation, she moved to Australia where she first came to be employed by Alliance Francaise De Brisbane. During this time, she organized the Alliance Francaise French Film Festival for three years. The festival is not only the biggest film festival in Australia; it is also the biggest festival of French films outside of France. She also worked at the Australian Cinematheque on the 2014 retrospective of Orson Welles and for the "Action, Hong Kong Style" retrospective. She returned to France where she lived in Annecy in the French Alps and continued pursuing her work-interest for Australia by volunteering as a translator for the Antipodean Film Festival (the Australian and New Zealand film festival of France).
While in France, she realized her true passion for the arts and education abroad and became a fully fledged director in Kathmandu since 2015.