KIMFF 2021: Call for Entries
9th- 13th December 2021
Lazimpat, Kathmandu, Nepal
KIMFF 2021 Official list of Selected Films can be found here.
Get ready for the 19th Kathmandu International Mountain Film Festival (kimff) from December 9-13, 2021as always organised by the Himal Association. kimff 2021 will screen timely, engaging and exciting films about mountain communities, sports, the environment, cultures and societies from around the globe. kimff 2021 will celebrate the complexity and diversity of mountain life with a special focus on stories that reflect the realities of mountain communities in sustaining and protecting their natural environment, especially in the wake of the Covid-19 pandemic.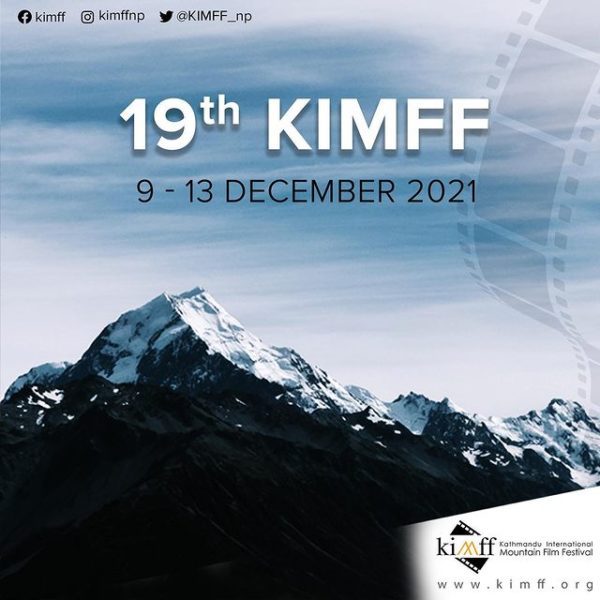 The submission deadline for entries is 1st September, 2021.
Important Dates and Deadlines
Interested filmmakers are requested to mark the following timeline.
| Date | Timeline |
| --- | --- |
| 1 January 2019 | Films made after this date are eligible . |
| 1 September 2021 | Last date for submission of entry. |
| 17 October 2021 | Final selection of entries. |
| 17 November 2021 | Last date for submission of final print. |
| 9th – 13th December 2021 | Celebrating kimff 2021. |