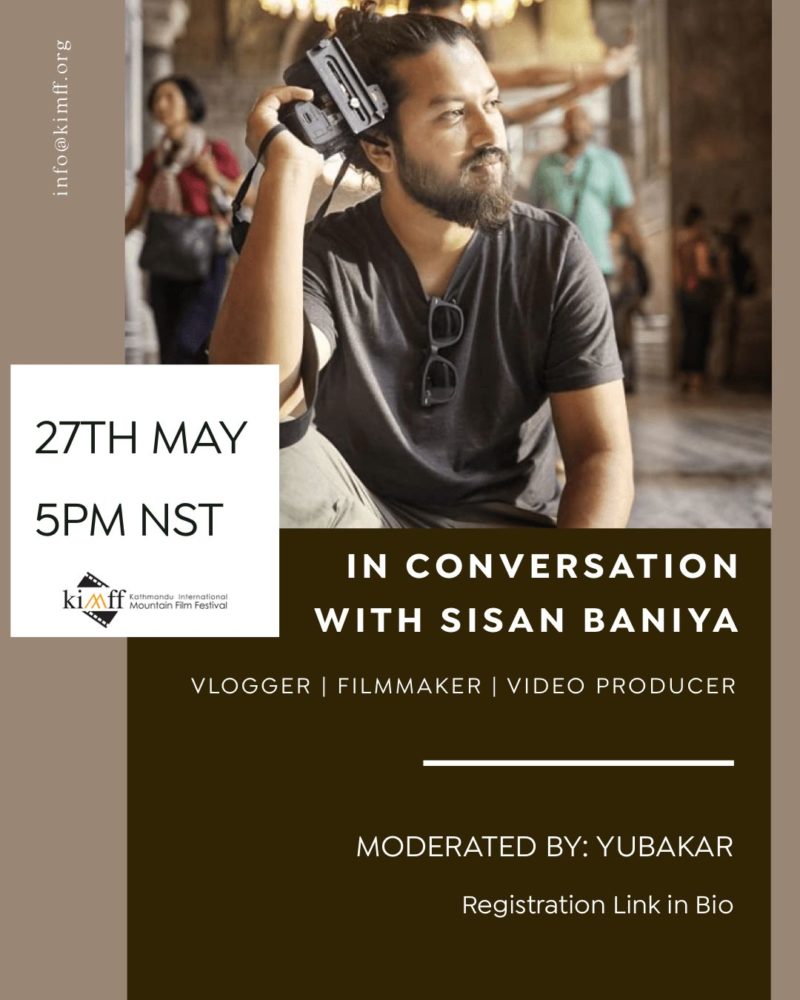 Conversation with Sisan Baniya
kimff is pleased to announce Second edition of its monthly zoom series 'Critical Conversations around Film & Filmmaking. Every month we will feature directors, producers, practitioners from the local and global film community. We look forward to engaging you in conversations around the creative and technical aspects of film and filmmaking, from conceptualising and pitching ideas, about the production and post-production process, fundraising, entering film festivals, marketing and distribution.
In our Third zoom session this month we feature Sisan Baniya, a young Nepali blogger, filmmaker and Video Producer.