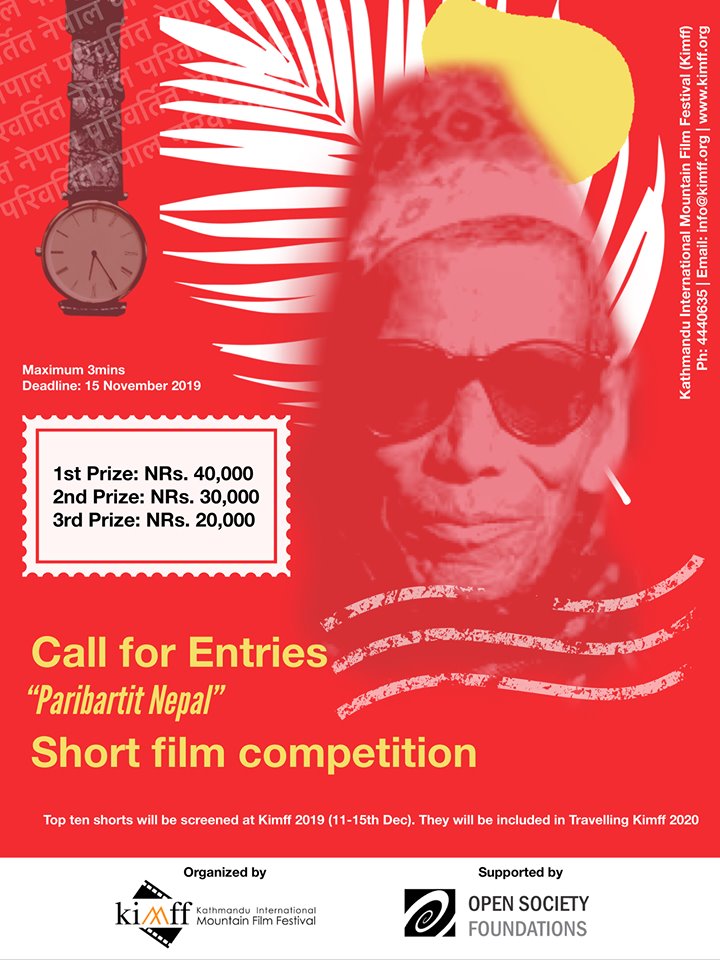 Details
Paribartit Nepal
(Short Film Competition 2019)
KIMFF and the Open Society Foundation present Paribartit Nepal, a 3-minute short film competition as part of Kimff 2019. We sought films that were innovative and original in concept and reflect how Nepalis have experienced the changes the country has recently undergone. We invite you to view these films and hope they will inspire you to make your own.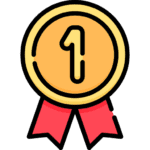 First Place Short Film Competition
dir. Nawa Bijaya Prakash Shrestha
Unity in diversity is a favourite slogan in Nepal. But is it true? Ekata explores the significance of the idea by examining the repercussions of cutting off a single member of a team. When a hand expels one of its fingers by judging its one bad trait, the hand must find a solution to save its value as a whole. People have lived with the outcomes of division and seen the process of union. At this time of change, they must transform the slogan into practice for the greater good.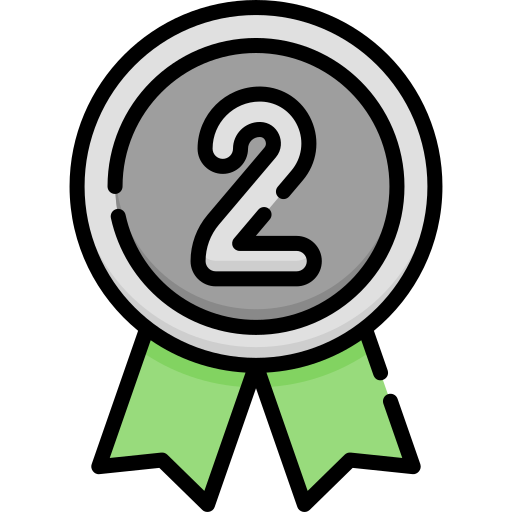 Second Place Short Film Competition
dir. Jayanti Kunwar
A poetic short film that touches on the many different ways gender rules oppress us: through falsely elevating some, through over-sexualisation of some, or the use of women's bodies as a proxy for nationalism. Or by inhabiting the gender expression of others. We think the tolerant, earth, at least, might be invincible, only to find we have wrecked her a while ago.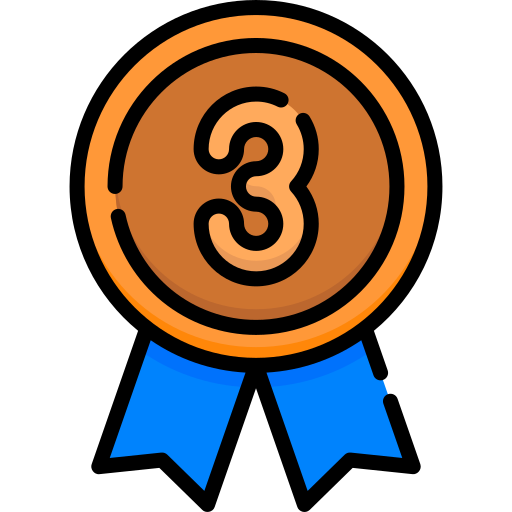 Third Place Short Film Competition
dir. Deepak Subba
An orphaned child is given a home by a kind family. He grows up with two other children in the house, but has a different personality. A violent act as an adolescent sends him to prison. When he walks out a few years later, a young man, he joins the growing ranks of the Maoists party, which launched a war in Nepal. He uses his new power to take revenge on the family that once welcomed him. The war takes its course, and after much destruction, the party ends the conflict. The young man survives but at a cost. The red scarf gave people a sense of power. But it was not big enough to cover their wounds.
dir. Sabin Maharjan/ Ashish Basnet
Sakchyam is curious to learn about the environment at school. His curiosity exposes him to the contradiction between what he learns or is taught, and what he observes. Pollution affects his day-to-day life and his way of learning.
dir. Lunibha Bajracharya
Durga tells the story of a newlywed woman named Durga. Who gets her period the morning of Dasain, the festival to worship the goddess Durga. Traditional ideas about menstruation deem her impure and untouchable and confine her to her home. But Durga has an urgent emptional need to celebrate Dasain. Will Durga be courageous like her namesake goddess and break the taboo? Who will this offend more, the gods or the people living in our society?
dir. Shyam Karki
Like many that live in inaccessible terrain, Rama Bahadur Sunar lacks water for his basic needs. Kehi Chaina is the lament as well as the fortitude of this 76-year-old man who trudges up and down hilly trails to fetch water from the nearest source. Every two days he must make the hour long walk with containers of water in a doko strapped to his forehead.
dir. Bikram Neupane
Nepal remains an agricultural country with traditional farming system contributing to more than one quarter of the GDP. Forty years ago, Pema Tsering Gurung started apple farming in Manang. His grandson Samraj Gurung modernized the undertaking, bringing thousands of saplings from Italy and employing 60 people. The orchard turns a handsome profit. With more than 2,000 Nepali youth going
overseas every day, this apple farm provides a valuable lesson in what can be achieved if farming is modernized.
dir. Umesh Ghorasaini
The film depicts Nepal's transformation from the 2001 massacre to the installation of a new king. From civil war to peace, from monarchy to republic, and Hindu kingdom to secular state. But is the republic an illusion or deception, merely a medium to access power.
dir. Sudepta Adhikari
When faced with a problem, a father blindly accepts a son's role in its solution, but struggles to trust his daughter even when she is right.